REGISTRATION IS NOW CLOSED
REMINDER- THIS SEASON IS AN ONLINE ONLY REGISTRATION WITH PAYMENT. WE WILL NOT BE COLLECTING PAYMENTS OR CONDUCTING REGISTRATION IN PERSON AT THE PARK. WHEN YOU REGISTER, YOU WILL RECEIVE TWO EMAILS; ONE THAT STATES YOUR PAYMENT WAS MADE AND ANOTHER THAT STATES YOUR REGISTRATION WAS COMPLETED. YOU MUST RECEIVED BOTH EMAILS TO BE FULLY REGISTERED. IF YOU REGISTER AND DIDN'T MAKE REGISTRATION FEES, YOU ARE PLACED ON THE WAIT-LIST UNTIL THEY ARE COMPLETED.
We would like to welcome everyone to the Fairhope Girls Softball Website. For those of you not familiar, this software uses the same database that Baseball, Basketball, and Football use. Therefore, if you had a child that played in 1 of these 3 sports this past year, you are in the system. The same username and password will work across all sports. 
Please click the Register Now Banner on the top of this page to get started.
Fairhope Girls Softball
Girls Softball Divisions
Age as of January 1, 2018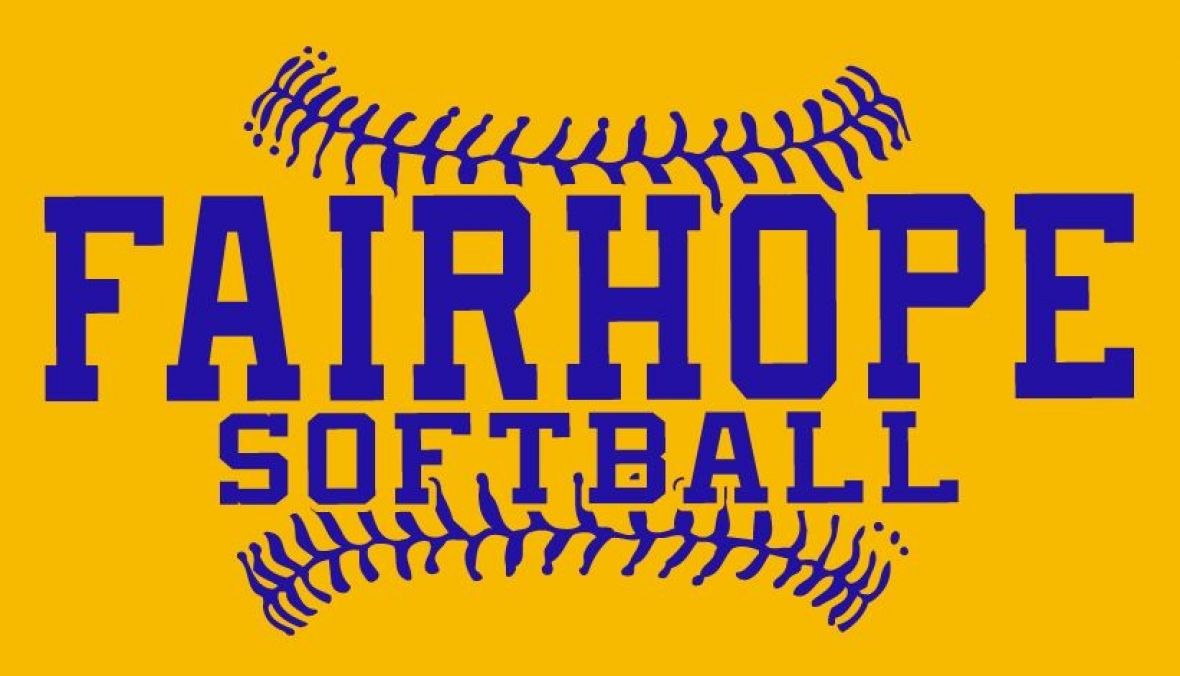 LEAGUES AND AGE REQUIREMENTS: *6U (6 or under on 1/1/18), *8U (8 or under on 1/1/18) *10U (10 or under on 1/1/18), *12U (12 or under on 1/1/18),  *14U (14 or under on 1/1/18), 16U (16 or under on 1/1/18), *18u (18 or under on 1/1/18) *Subject to adequate registration and coaching 
Spring Registration fee is $95.00 per player. Payments must be made online. 

Mandatory Evaluations will be on 1/29/18 and 1/30/18 at 6:00. The player MUST be at ONE of the evaluations to be considered for placement.

Drafts: Teams will be determined on 2/1/18 and players will be notified by their coach by 2/5/18. Practice schedules will be determined at that point. Game schedules will be provided by the coaches when completed.
Games Start on March 6th, 2018 with All Games Played on Tuesdays and Thursdays at either the 6 or 7pm time slot. Games rotate thru the following fields: Fairhope, Daphne, Spanish Fort and Elberta during the season. Regular Season will end 1st week in May,  with All Stars Starting and playing into the summer. 

For more information email fairhopegirlssoftball@yahoo.com
WE LOOK FORWARD TO YOUR DAUGHTERS PLAYING SOFTBALL AT OUR PARK!